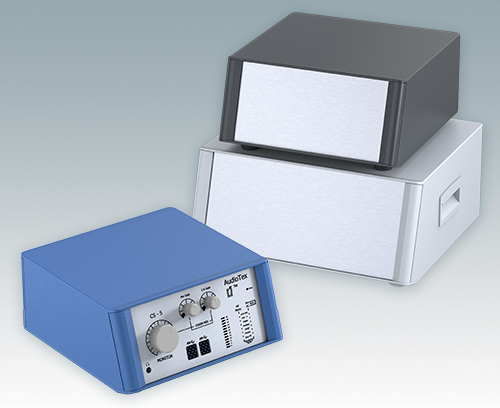 January 2019
Our advanced TECHNOMET desktop enclosures range keeps growing!
The new TECHNOMET SL models have a sloping front bezel set at 18 degrees for a perfect viewing angle of the displays and controls mounted on the front panel. The new versions are available in three standard sizes in light grey or anthracite:
100 x 225 x 230 mm
125 x 275 x 285 mm
150 x 350 x 320 mm
Custom sizes and colours can be made to order.